Children's Safe Harbor
Volunteer Program
Thank you for your interest in joining the volunteer team at Children's Safe Harbor. Our volunteers give their time and their love to the children we serve. Their courage helps our children find healing, justice, and peace. From greeting children and their families to helping with fundraisers and awareness activities, we need your help. Volunteers make an impact in the lives of the children we serve. With your support, we can continue to help children find healing, justice, and peace for children who have been sexually and/or physically abused.
Volunteer & Internship Application Packet
This packet includes the following documents
Volunteer Requirements
Volunteer Application
Emergency Notification
You may submit your application via fax, email, or mail. If you have any questions, please feel free to contact
Mary-Katherine Workman, Volunteer Coordinator, at [email protected] or (936) 283-5832
Fax: (936)756-4313
Mail: Attn: Volunteer Coordinator 1519 Oddfellow Street Conroe, TX 77301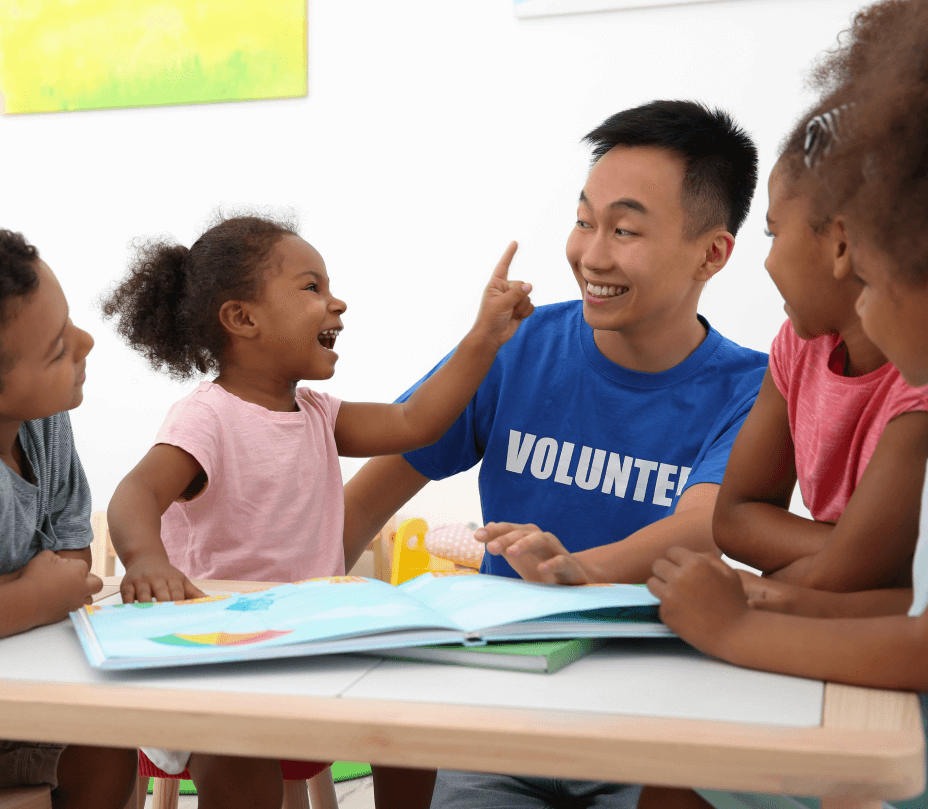 Volunteer
Requirements
1. Volunteers, who provide direct services to clients, interns and board members must be at least 18 years of age, or older. Volunteers under 18 years of age cannot provide direct services, but can help with support tasks such as collecting and sorting donations outside of Children's Safe Harbor's hours, or offsite.
2. Prospective volunteers and interns must submit a written application (including personal references). The volunteer department will complete a full screening, which includes verifying and checking personal references.
3. The applicant will have a personal interview with a staff member in the volunteer department.
4. Prior to being accepted in a position, applicants for volunteering to provide direct services to clients, interning and board members, must have successfully passed a full screening and background check, criminal history check, child abuse history check, sex offender registry check, reference checks, and complete training. This background check will be completed by the Volunteer Department. Anyone who has prior charges, charges pending, or a conviction for a felony or misdemeanor involving a sex offense, violent act, child abuse or neglect, or related acts that would pose a risk to children or the credibility of Children's Safe Harbor will not be accepted as a volunteer, intern or board member. Anyone who has a Child Protective Services disposition of Reason to Believe for sexual abuse or physical abuse will not be accepted as a volunteer or board member. Any other dispositions will be evaluated on a case-by-case basis and a decision made by the executive director. Each volunteer, intern and board member will be re-checked every two years for Criminal history, on the child abuse registry, and the sex offender registry.
5. Volunteers who will be driving their own vehicles for Children's Safe Harbor activities must provide proof of current automobile liability insurance and a current driver's license.
6. Volunteers must complete initial orientation/training and will be trained on each task that is assigned to them.
7. Volunteers must log activities and hours served on the volunteer time sheet. Time sheets are to be completed by the volunteer at the end of each time of service and must be signed at the end of each month.
Montgomery County Children's Advocacy Center, Inc.
Children's Safe Harbor
Volunteer Program
Volunteer Application